Crypto For Beginners Guide 2023
Cryptocurrency For Beginners
What is Cryptocurrency?
Cryptocurrencies, as defined by HMRC, are "cryptographically secured digital representations of value or contractual rights that can be transferred, stored and traded electronically". In this way, cryptocurrencies are just like regular currencies, but are entirely digital in form.
Cryptocurrencies are not based on a real asset, so they possess no intrinsic value inherent within themselves: their value is determined by classic supply and demand principles. This, naturally, makes cryptocurrencies highly speculative, hard to value, and very unpredictable in nature.
Cryptocurrencies come in a variety of forms and uses, and most, if not all, can be used as a form of payment in exchange for online for goods and services. Sometimes cryptocurrencies can even be used to buy day-to-day items in physical stores.
The best way to conceptualise cryptocurrency is as a form of stored value that is not associated with any government or central agency (such as a bank, company, or state). Records of any cryptocurrency creation, as well as when it is sent or received, are stored in what is called blockchain. A blockchain is a decentralised technology spread across several computers that records and manages all its transactions. The appeal of such technology is that it is very secure, as it acts as a large digital book that anyone can access. In this way, cryptocurrencies cannot be stolen or seized easily, and can be utilised for payments throughout the entire globe.
How Does Trading With Cryptocurrency Work?
Cryptocurrencies are not overseen or controlled by any one central authority, and they operate on an open network. Individual ownership of crypto coins are recorded in a big ledger, a computerised database that utilises cryptography to secure transaction records and control the creation of coins. This, in addition, also helps verify the transfer of coins between people. As a result, transactions are conducted through peer-to-peer exchanges rather than run by a central authority.
As cryptocurrencies does not possess any intrinsic value, they therefore do not track the growth potential of any real-world company, like a stock would do. In a similar vein, they do not track the value of natural resources like a traditional commodity does.
Some cryptocurrencies, such as the original cryptocurrency, Bitcoin, are available for purchase with legal tender such as the U.S. dollar, others coins demand that you must pay with another cryptocurrency. To buy or trade with cryptocurrencies, one first requires a "wallet", which is an online app that holds the currency. Typically, someone wishing to trade with cryptocurrencies creates an account on an exchange and then transfers real money into it in order to buy a cryptocurrency. There are several cryptocurrency trading exchanges to choose from where one can create a wallet and buy/sell cryptocurrencies. In addition, a growing number of online brokers also now offer cryptocurrencies as part of their trading portfolio and offering.
What Cryptocurrencies Are Out There?
At the present moment in time there are around 5,000 to 7,000 cryptocurrencies in existence. Bitcoin is the largest cryptocurrency, with a market capitalisation of around $600bn, followed by Ethereum. Other popular cryptocurrencies include Tehter, Litecoin, and XRP. The top five cryptocurrencies in fact account for over 80% of the crypto market.
The total value of all cryptocurrencies on as of 19 November 2021 was over $2.5 trillion. The total value of all Bitcoins reached around $1.1 trillion.
Most traders will likely have heard of Bitcoin and Dogecoin. These are two of the main coins that went from being worth merely pennies to hundreds of millions in a very short space of time. These two coins are among two of the most popular for Internet users of cryptocurrency as they are extremely well known and several Internet trader are currently invested in them.
How is it Making People Rich?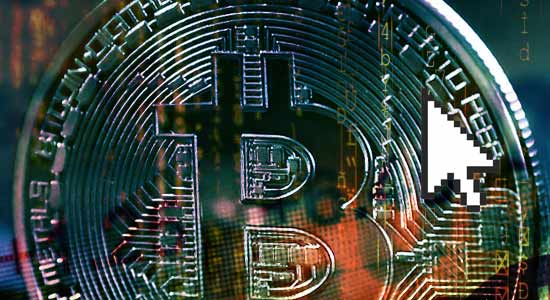 Some people have become extremely wealthy due to the price fluctuation of cryptocurrencies, similar to the ways in which stock values can fluctuate. For instance, in 2010 Bitcoin was worth pennies compared to the dollar when it was first released, but now averages around $60,000 per coin. As basic economics would dictate, value of Bitcoin is increasing because demand for Bitcoin is going up and its supply is going down.
Because of this cryptocurrencies now appeal to a number of people. Supporters of cryptocurrencies see it as the currency of the future and are now racing to buy them in the belief that they will become more valuable in the near future. Others take enjoyment in the fact that cryptocurrencies remove the management of central banks from money supply, as such banks tend to reduce the value of money through inflation. Further supporters of cryptocurrencies are fans of the technology behind them (blockchain), as it is a decentralised recording and processing system that is more secure than traditional payment systems. There are also some speculators who like to invest in cryptocurrencies due to the fact that they are rising in value rather than thinking about their long-term acceptance as a method through which to buy services and products.
What Are the Associated Risks?
Cryptocurrencies fall in value almost as quickly as they increase in value. It is this inherent fluctuation that poses a risk to those who wish to trade it. In addition to the volatile nature of the currencies, scams in the industry are also becoming increasingly commonplace. The UK financial regulator, the FCA, stated that "there is growing evidence that cryptoassets are causing harm to consumers and markets'. In January 2021, as a result, banned cryptocurrency derivatives and exchange-traded notes being sold to retail investors. As a reason for such an action, the FCA pointed to the difficulty consumers face in working out the real value, and therefore risks, in such assets, and specified that the presence of market abuse and financial crime in the sector for cryptoassets is part of the problem.
The volatility of cryptocurrencies creates a conundrum for those wishing to buy or sell it. If coins may be worth a whole lot more in the future, traders are less likely to spend the coins at the present moment in time, making them less viable as a useable currency.
Another risk involved with trading cryptocurrencies is losing your password to your digital wallet, which is where your valuable cryptocurrencies are held.
In addition, a factor to consider is that direct ownership and transactions of crypto assets are principally unregulated and offer very little, if any, consumer protection. The regulations on how to report and pay tax on crypto assets are also in the very early stages of being created. Having said this, the regulations that do already exist become particularly difficult if buying something with the crypto you own. Rules and regulations are set to increase in the future, and traders should be aware that this will likely affect prices, either positively or negatively.
What Causes Price Fluctuations?
Price fluctuations of cryptocurrencies, although worrisome, are the key to making money with cryptocurrency. It is thus vital to understand what makes their prices move up or down.
One key reason is integration: cryptocurrencies are becoming increasingly popular as a medium of exchange through which to pay for real world goods. As they become accepted by a larger number of shops and are integrated into a greater set of banking and payment systems, their price will to rise.
Traders of cryptocurrencies have also been known to keep an eye on the press and news coverage of any coins that they have invested in. Both good and bad news can cause people to purchase or sell crypto coins, making the market move in price value extremely quickly.
Wider and global political events or government decisions relating to cryptocurrencies can also change the landscape of the market and cause price fluctuations.
What Strategies Can I Use to Trade Cryptocurrencies?
Investors hoping to make money trading cryptocurrencies have a number of different methods through which they can do so, including day trading, hedging, 'hodling', and trend trading.
Day trading is a fast-paced type of trading cryptocurrency where one buys or sells cryptocurrencies in one day in order to attempt to take advantage of short-term price movements. This may not, however, be an appropriate way of trading crytpocurrency for newcomers to the sector. This is due to the fact that there is significant risk of a loss when attempting to time the market with little experience of having traded previously.
Hedging is where one of your investments cancels out the risk of loss from another. This is a strategy that can be used by some crypto traders who wish to hold their coins but not be over-exposed to their volatile nature. It is a complex strategy that should really only be used if one truly understands the way in which a trader should buy or sell cryptocurrencies. One can hedge cryptocurrencies using financial instruments such as futures or contracts for difference (CFD). These allow one to bet on the price of the currencies in the future.
People who "hodl" a cryptocurrency keep hold of it no matter what. The term originates from a typo mistake on an early Bitcoin forum, however it has been often retrospectively defined as standing for 'Holding on for Dear Life'.
Crypto investors decision whether to purchase or sell specific currencies based on whether they are their price is increasing or decreasing. There are a number of complex ways through which people claim to be able to identify a trend, but the essential theory is that such traders buy on a market that is going to rise, and sell when it is going to fall. The only problem comes in identifying which market is which.
How Do I Keep Myself protected When Trading Cryptocurrencies?
If you're wanting to invest in cryptocurrencies, read the small print of the company's general information in order to help assess whether or not it is safe to do so. You should look to find out who owns the company, as a well-known owner, or one who has a lot of positive information about them on the Internet, is a good sign. Check if there are major investors who are investing in the company. It is a positive sign if other reputable investors are looking to own some of the currency. Check whether investing in the cryptocurrency means that you will own a stake in the company or just the currency/token itself. Such a distinction is crucial as owning a stake means that you will be able to take in its earnings, while buying tokens means you are only entitled to use them. Other things to consider include whether the currency is already a developed one, or if the company looking to raise money to develop it in the future. The more developed a product, the less risky investing in it is.
In general, the more detail a company has on its regulations, ownership, and buying process, the more likely it is legitimate. But such concerns, just possessing cryptocurrency exposes one to the risk of theft, as several hackers have often attempted to penetrate the computer networks that maintain these currencies. One high-profile exchange became bankruptcy in 2014 after hackers stole millions of dollars of Bitcoins. Such risks do not arise when investing in stocks and funds on major exchanges.
Which Cryptocurrency Should I Be Investing In?
Choosing the correct cryptocurrency for you and your personal trading needs involve a number of steps and determining factors. Think about whether or not you are concerned about the environmental impact of the currency you are investing in, as cryptocurrency creation requires ample computing power, and therefore electricity. If so, you may prefer an eco version of a cryptocurrency to invest in. You may instead be interested in only trading a specific coin or using a specific exchange or broker that deals with limited numbers of cryptos. This might affect the choice of assets you have to trade with. Some coins in the modern day can even be founded on the altruistic principle of fairer wealth distribution, and is supported by some large Silicon Valley industries. There are even new currencies that act to discourage day traders by placing penalties on those who sell the currency; this may be a good option for those who wish to 'Hodl' their coins.