Best Crypto Wallets Guide 2023
Best Crypto Wallets
This is an era of the digital world and simultaneously the tentacles of digital currency are spreading gradually. In this article titled Best Crypto Wallets, we will review some of the best crypto wallets to help cryptocurrency investors and enthusiasts to understand the requirement of wallets and how to choose one accordingly.
Coinbase Wallet
Coinbase wallet is best suited for beginners. It comes from the stable of Coinbase cryptocurrency exchange that makes trading of Bitcoin, Dogecoin and other digital currencies easily. The wallet can be downloaded on iOS or Android mobile devices as an app. The interface is intuitive. As it is a program of exchange, making transaction is easy.
It is a noncustodial wallet. This means the coins cannot be stored here but one can access the private key of the wallet. Custodial wallet stores crypto coins. Here, the Coinbase exchange is custodial while the wallet is noncustodial. The two are well integrated to make fund transfer simple.
Trezor Model T
It is best for security reasons. The wallet is new and replaced the Wallet Web app of the company that was established in 2011. It is second-generation and equipped with open-source software. This offers more protection to the stored coins.
It runs on the desktop and supports over 1,600 crypto coins and tokens through a USB cable. If added encryption is required, a microSD card is also featured. It does not feature Bluetooth support for security reasons.
Ledger Nano X
It has a fair balance of security and accessibility. It supports over 1,800 crypto coins and tokens. It can be connected to a desktop or laptop through a USB cable. It can also be connected through an iOS or Android mobile device with the help of a Bluetooth pairing connection.
The device features an LED screen and initially a setting up of PIN is required followed with a 24-word seed phrase that acts as a private key. This means the crypto assets are not lost even if the wallet is lost.
In July 2020, it suffered a data breach. Personal data of customers were compromised. However, the crypto assets were not stolen. It is a trusted name.
Exodus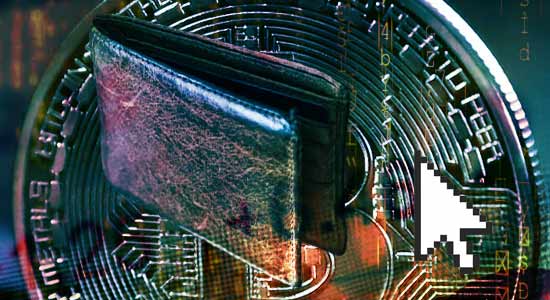 It is perfect for desktop or laptop users. It is a hot wallet and usually keeps connected with the internet. However, it is noncustodial and stores no crypto coins. It just provides access to the private key.
The wallet runs on Windows, Linux and Mac computers. An app version for iOS and Android mobile devices is also made available. The user interface is simple and easy. It is integrated seamlessly into the Exodus exchange and this is the reason the transactions are quick.
It supports over 130 cryptocurrencies and is fully compatible with Model T and Trezor's One hardware to help crypto owners switch easily to cold storage wallets.
Mycelium
It is a mobile-only wallet and supports both iOS and Android devices. It supports fewer cryptocurrencies and is noncustodial. Only the private key and PIN can be accessed. It does not store the crypto coins.
Are Crypto Assets Insured in Wallets
No. Crypto assets are not insured in the crypto wallets even though the related companies have started offering some guarantees to the users. However, the Federal Deposit Insurance Corporation (FDIC) has not insured it.
Safest Crypto Wallet
As the crypto assets are not insured, it becomes essential to store the coins securely. Cold wallets are the safest as these are not connected with the internet and the risk of being hacked is the least compared to hot wallets which are connected with the internet. Experts recommend choosing cold wallets instead of hot ones to store the crypto coins secured.
Crypto Wallet Cost
Software-based crypto wallets are mostly free while the hardware-based ones may cost somewhere between $100 and $200.
Best Crypto Wallets Verdict
Cryptocurrency is becoming more popular gradually and many countries are planning to legalize it. This means the future currency could be the digital currency that is based on blockchain technology or public ledger technology.
In this article titled Best Crypto Wallets, we talked top five best crypto wallets and what are the pros and cons of these. We also discussed the cost of buying a crypto wallet and whether the crypto coins stored in a wallet is insured.
Beginners and novice traders need to know that the cryptocurrency market is highly volatile and investment in it is at high risk. Moreover, neither the investment and nor the wallets are insured. This means if the coins are stolen by hackers, the coins are lost forever.
Do I Need a Crypto Wallet
Do I need a crypto wallet is a common question. And a simple answer to it is that it is necessary to store the crypto coins in a safe and secured place. However, there are some more explanations to the answer and let us have a look at these in brief here.
Before we move on to discussing the title Do I Need a Crypto Wallet, let us understand a few other terms like what is a cryptocurrency, what is blockchain technology and thereafter what is a crypto wallet.
What is Cryptocurrency
Cryptocurrency is a collection of binary data that forms a medium of exchange. The crypto coins are stored in a public ledge, a computerized database that uses cryptography in securing the records. It has no physical form like our paper money. It is also not issued by any central authority. The entire concept of cryptocurrency is decentralization. It is a democratic approach towards digital currency and no central authority, government or control controls it.
Bitcoin is the first cryptocurrency launched in 2009. Since then many other cryptocurrencies have been developed and released. These are also called altcoins. Today, there are thousands of cryptocurrencies like Ethereum, Dogecoin and Litecoin.
What is Crypto Wallet
A Crypto wallet basically is a device or a program that helps in storing the crypto coins safely and securely with the help of a public or private key. It has the functionality of encrypting the information. It cannot be accessed without the right key.
Do I Need a Crypto Wallet Explained
Many investors find it necessary to make an investment in buying a crypto wallet to keep their crypto coins safe. They purchase a wallet to keep the keys stored in a safe place. The wallet is similar to a regular wallet except the contents can be digitally hacked.
A wallet also allows performing transactions besides keeping a track of the balance. However, many avoid investing in a crypto wallet and look for crypto debit cards for storing the coins. These are lightweight and concentrated forms of such wallets.
How Crypto Wallet Functions
Crypto wallets are software programs and work with blockchain networks, which are digital public ledgers and stores crypto coin history. It allows moving funds into it and simultaneously viewing the account details like balance.
Performing transactions require address verification through a private key. It is important to note that the safety, security and speed rely on the kind of crypto wallet one chooses to store the coins.
Types of Crypto Wallets
Crypto wallets are of various types based on the requirement. Hot wallets are connected with the internet while cold wallets are not connected. Below are some of the categories the wallets are based on:
Software Wallets
These are hot wallets and run on a specific program. Accessing is easy and three versions are available - desktop, mobile and online. For those who use crypto coins for making online trade or transactions, it is better to choose software wallets as these are connected with the internet.
Hardware Wallets
These are different from the software wallets and private keys are required to access the stored crypto coins. The primary purpose is to store data offline here and avoid privacy invasion as well.
These crypto wallets are expensive and simultaneously tough to hack. Transactions can only be done when the hardware is attached to the desktop computer or laptop. When the transactions are completed, it is removed from the computer system.
Paper Wallets
These wallets are equipped with particular software to generate the keys and print the keys. These are also used to transferring of the funds to an address or move the crypto coins to desktop wallets. The keys are manually submitted in the required field to perform the task. It can also be done by scanning the code.
Do I Need a Crypto Wallet Verdict
Cryptocurrencies are digital currencies with no physical form, unlike paper money. These are exchanged and traded over a blockchain network. The volume of transactions is gradually increasing and more investors are getting interested in the financial segment. In this article titled Do I Need a Crypto Wallet, we briefly discussed cryptocurrency, blockchain and crypto wallet. We thereafter looked at the various types of crypto wallets.
From the article, it can be concluded that investors need a crypto wallet to securely store the crypto coins. However, it is an individual choice whether to buy a hot wallet or a cold wallet. It is based on the needs basically.